SavingStar is the smart and simple way to save. Earn cash back on your groceries with exclusive freebies, healthy offers, and BIG savings on your favorite brands. There's nothing to clip or print. Link deals to your store loyalty cards or submit a picture of your receipt to earn money in your SavingStar account. Save 20% on a fruit or vegetable every week. Get a free product every Friday-Sunday. And, get new deals on your favorite brands every week. You can cash out to your bank account, PayPal, or to a gift card. SavingStar now works at over 60,000 stores nationwide. The service is free and easy to use, so join over 5 million members and start saving money today.  Click here to join SavingStar!
Checkout this weeks SavingStar Coupons and start saving today!

Save $2.00 when you buy any ONE (1) Degree® Women Clinical. Any variety..Expires 1/10/2018.Save $2.00.

Save $1.00 when you buy any ONE (1) Cello Whisps®. Any variety..Expires 12/27/2017.Save $1.00.(Only at Publix)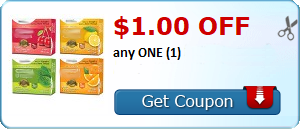 Get 1% back when you buy any participating Clorox® product. Join today! Includes Clorox® Liquid Bleach, Disinfecting Wipes, Clean-Up®, Clorox2® Stain Remover & Color Booster, and more..Expires 11/18/2018.Valid for unlimited purchases.Save 1%.

Save $1.00 when you buy any ONE (1) Secret, Old Spice or Gillette Invisible Sprays..Expires 12/27/2017.Save $1.00.(Only at Target)

Save 75¢ when you buy any ONE (1) Vicks® DayQuil™ or NyQuil™..Expires 12/27/2017.Save $0.75.(Only at Target)

Save 75¢ when you buy any ONE (1) Vicks® VapoRub™..Expires 12/27/2017.Save $0.75.(Only at Target)

Save 75¢ when you buy any ONE (1) Vicks® ZzzQuil™..Expires 12/27/2017.Save $0.75.(Only at Target)