Exclusive, high-value grocery coupons available at Hopster.com! Increase the save value on your coupon by completing simple activities like taking a poll or liking a brand on Facebook.
Checkout this weeks Hopster Coupons below!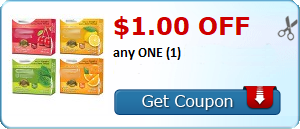 SAVE 80¢ on any TWO (2) cans of Luck's® Beans, any size
Save 60¢ on any ONE (1) can of Luck's® Fried Apples or Fried Peaches
Save 60¢ on any ONE (1) Luck's® Chicken & Dumplings, any size
Save $3.00 on any ONE (1) Heliocare Anti-Aging Supplement. Unlock when you complete 1 Ferndale Laboratories, Inc activity.
Save $4.00 on Any ONE (1) Genesis Today Probiotic (Plant-Based Probiotic, Probiotic+Nature Trim, Greens+Probiotics, Fiber+Probiotics)