Exclusive, high-value grocery coupons available at Hopster.com! Increase the save value on your coupon by completing simple activities like taking a poll or liking a brand on Facebook.
Checkout this weeks Hopster Coupons below!
Save 75¢ on Any ONE (1) Go Gourmet® Slammers Fruit and Veggie Snack
Save $2.00 on Any ONE (1) Spray Nine® Cleaner Degreaser Disinfectant
Save $3.00 on any ONE (1) beano® 100 ct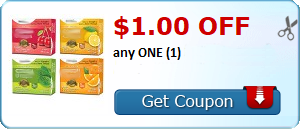 Save $1.00 on any ONE (1) Hilary's product. Unlock when you complete 1 DEW – Drink Eat Well, LLC activity.
Save $2.00 on any TWO (2) Hilary's products
Save $1.00 on any ONE (1) Sir Kensington's product
Save 50¢ on any TWO (2) Anthony's® Pasta
Save $1.00 on any ONE (1) package of NEW Hefty® Trash Bag Products (Valid on Small or Medium Trash Bags, Recycling Bags, Compostables, and Renew)