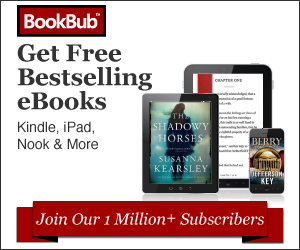 Do you love free or cheap eBooks? I LOVE them for myself and my little ones! If you sign up for BookBub, you'll get an e-mail that will let you know about free or deeply discounted bestselling eBooks! If that's not good enough for you, get this — you can choose what types of books you love, from romance, mysteries and even cookbooks!!
You won't get tons of irrelevant e-mails you will get an e-mail if:All deals meet the following criteria:
• It is free or deeply discounted (All books featured are either free or dramatically discounted, sometimes as much as 90% off their original price.)
•It is a top quality book (BookBub only features books that are bestsellers or written by bestselling authors and have received strong reviews from critics and readers.)
• It is a limited time offer (BookBub generally features deals that are available for a limited time, so it's important to act quickly.)
• It matches your interests (BookBub's website lets you customize which types of books you like so your inbox doesn't get clogged with unwanted deals.)
Signing up takes less than 30 seconds, and BookBub will never rent or sell your email address to anyone.